This week the Florida Department of Agriculture and Consumer Services (FDACS) published a report "Showing 10-20% of annual sales lost from seasonal Florida growers due to increased Mexican imports, resulting in an overall economic impact of $ 1.99-3.99 billion," which "equates to the loss from 17,870 to 35,741 jobs in Florida. "
Nikki Fried, Florida Agriculture Commissioner unveiled the report on Monday.
"With agriculture being Florida's second-largest industry, these unfair trade practices and their devastating economic impact should be a serious concern to every Floridian. In fact, this report revealed an economic impact of nearly $ 4 billion across our state as a result of increased Mexican imports, resulting in the loss of tens of thousands of jobs in Florida, "said Fried.
"We know the best product is 'Fresh from Florida', thanks to the best farmers in agriculture being a $ 137 billion industry in our state. Our Florida farmers are used to the challenges of inclement weather – from hurricanes to invasive species – and they are used to competition. But they need quick and effective relief from the federal government to level the playing field because at the moment we know Mexico and others are not fighting fairly, "Fried added.
Fried and most of the Florida delegation to Capitol Hill warned of unfair trade practices in Mexico and their impact on Sunshine State farmers in recent years.
Earlier this year, members of the Florida congressional delegation sent letters to Lisa Barton, the Secretary of the United States International Trade Commission (ITC), on Mexico's agricultural trade practices, accusing them of being unfair.
The Republicans in the Florida delegation sent Barton a letter about it. Democrats representing the Sunshine State also sent Barton a letter about it.
The two United States Senators from Florida – Republicans Marco Rubio and Rick Scott– were joined by Florida Republicans from the United States Representatives Gus Bilirakis, Vern Buchanan, Kat Cammack, Mario Diaz-Balart, Byron Donalds, Neal Dunn, Scott Franklin, Matt Gaetz, Carlos Giminez, Brian Mast, Bill Posey, John Rutherford, Maria Elvira Salazar, Greg Steube, Michael Waltz and Dan Webster. In the letter, Republicans in Florida called on the ITC to investigate how Mexico's trade policies are hurting strawberry and pepper growers in the Sunshine State. Also in January, Democrats in the Florida delegation also wrote to Barton about this, asking the ITC to investigate Mexico's trade policies and their impact on the state's strawberry and pepper growers. . then we Representative Alcee Hastings, D-Fla., Led the letter which was also signed by Florida Democratic US Representatives Kathy Castor, Charlie Crist, Val Demings, Ted Deutch, Lois Frankel, Al Lawson, Stephanie Murphy, Darren Soto, Debbie Wasserman Schultz and Frédéric wilson. Hastings died in April.
In early May, Rubio, Diaz-Balart, Lawson, and Soto led nearly 40 members of Congress in a letter to Tai urging him to work with members of Congress to implement immediate Aid for Trade measures that protect them. US producers of seasonal and perishable fruits and vegetables against unfair foreign competition. Fried supported the letter.
In June, members of the Florida delegation to Capitol Hill – Rubio and Scott in the Senate and Buchanan and Lawson in the House – introduced a bill to protect specialty crop growers from competition from Mexico.
In recent years, the Florida delegation has pushed "Law on the Defense of the Production of National Products", A proposal that" would tackle the unfair trade practices of countries like Mexico "and" ensure that U.S. trade law is applicable to producers of seasonal fruits and vegetables to demand US Department of Commerce and the United States International Trade Commission in order to avoid unfair commercial practices.
"The current law requires petitioners to demonstrate measured harm nationally and throughout the year, which by definition precludes recognition of regional and seasonal fruit and vegetable industries. The Defending Domestic Produce Production Act would correct this oversight in US trade law and recognize the unique circumstances of seasonal fruit and vegetable producers, "Rubio's office noted.
"We need to ensure the viability of Florida fruit and vegetable growers, who have struggled for years to compete with dumped and unfairly priced Mexican imports," Rubio said when he slipped the bill in June. "I firmly believe that food security is national security and that to ensure our country's food security, we must defend our food producers against malicious business practices that aim to undermine our self-reliance. "
"Florida's seasonal produce producers are working incredibly hard to be successful and support their families, but they have faced challenges amid the pandemic and unfair competition from Mexico," Scott said. "This legislation will help defend and protect our hard-working domestic producers from the impacts of these unfair trade practices and support their continued success."
"Illegal seasonal dumping and unfair trading practices from Mexico cripple Florida fruit and vegetable growers," Buchanan said. "It's time to level the playing field and protect hard-working Florida farmers. Our bill would do just that.
"The dumping of Mexico into our country's agricultural market is a problem, and below-cost products have put Florida farmers at a disadvantage," Lawson said. "This problem is crippling our state's agricultural industry and threatening its place among the country's major agricultural producers. The Defending Domestic Produce Production Act will work to protect Florida farmers and ensure they have a fair chance in the market.
Rubio's bill has been sent to the US Senate Finance Committee. Buchanan's Bill has over 30 sponsors, including over 20 other members of the Florida delegation in addition to Lawson. The legislation has been sent to the US House Ways and Means Committee.
Almost 100,000 residents of the Sunshine State work in agriculture, adding more than $ 12 billion a year to Florida's economy.
Reach Kevin Derby at kevin.Derby@ floridadaily.com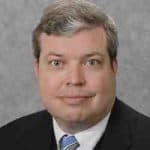 Latest posts by Kevin Derby
(see everything)